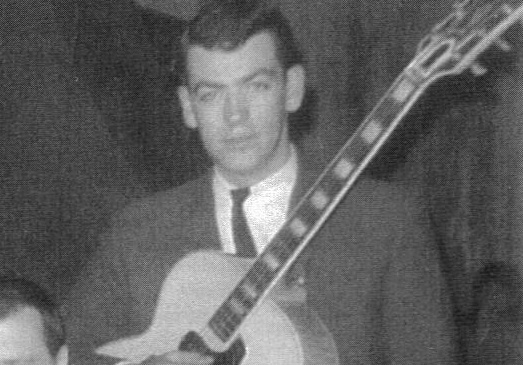 I grew up the son of a a talented jazz guitarist with incredible chops and an equally impressive ear for quality in music. It was his creative integrity and vast knowledge of music in general that inspired me from a very young age to pursue my own musical dreams and leave my creative mark on the world in any way possible.
In the early 90s I was fortunate enough to meet a fellow musician from the opposite end of town named Steve Cefaloni, at the time unaware of the musical importance that meeting would have on my life. We went on to form my first blues cover band together, a group called Freeway Jam. We cut our teeth on the local music scene covering staples like Jimi Hendrix, Stevie Ray Vaughan, Howling Wolf and many more.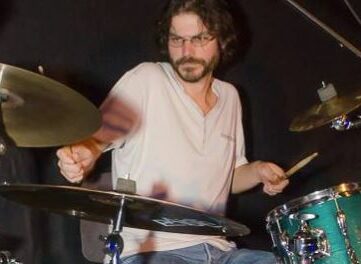 Later that decade I continued my musical journey by fronting a variety of blues/rock cover bands, a rite of passage that saw me sing in a multitude of seedy biker bars and roadhouses across the province. Those smoky beer-soaked nights are a distant memory now but they will forever be a tattoo on my memory of how people from all walks of life can be moved by the simple sound of music.
Somewhere in the shuffle of those cover band years, Steve introduced me to an even more unlikely group of stand-up hooligans. Playing covers 4 to 5 nights each week had it's high points but there was a desire inside me to write music. The comfort of playing other artists popular music is one that brings instant gratification, and the hard work of writing was foreign to me, but Steve, Enzo, Jim and I broke new artistic ground together and we formed an all-originals lineup called the Soulmasons.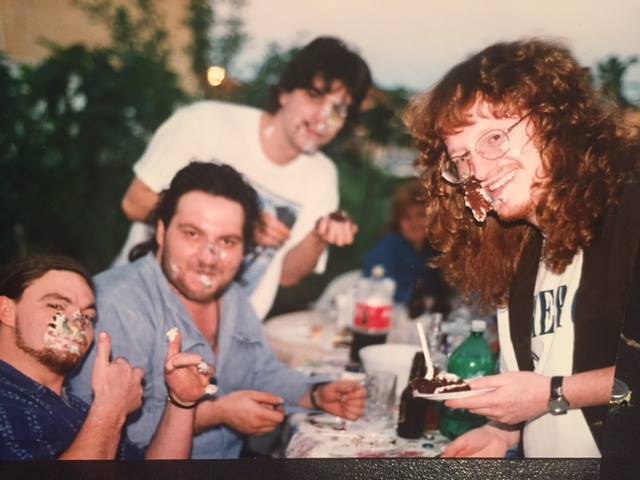 Although our originals were solid and the music was real for us, the allure of paying gigs was too important to me back then and sadly the Soulmasons parted ways. However during the pandemonium of those sketchy bar-band years I became disenchanted with the underbelly lifestyle of those smokey bars and their questionable managers. This saw me focus more on corporate gigs, fronting a variety of startup bands, some successful, others not. I sang disco, jazz, metal, all in the name of being a full-time working musician. It was hectic, but any musician who knows will understand it's all part of the game.
After Y2k had come and gone, I selected two of my most enduring cover-band allies and we formed a power acoustic trio called Touchwood. Armed with hundreds of songs from all popular genres, we descended on the urban bar scene capitalizing on our sheer wealth of cover song knowledge; quickly becoming a common name among all of the Irish pubs and lounges throughout Montreal.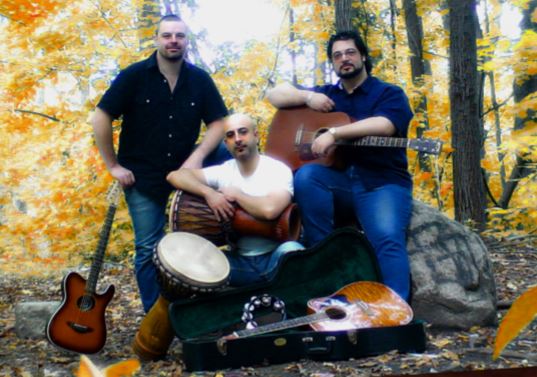 With gigs pouring in I decided to focus on filling up the slower nights of my week by hosting open-mic jam nights at a couple of Touchwood's most popular haunts. it was then that I met a soul brother with the most inherent talent for music I had ever seen, my musical twin Mr. Anthony Roach.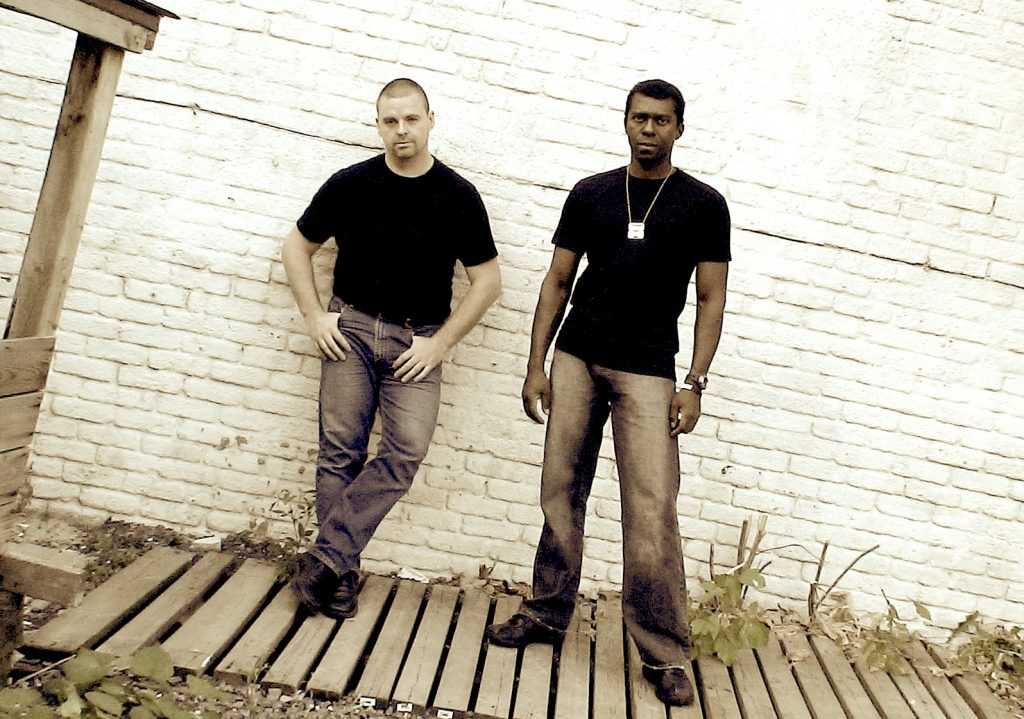 In the years that followed I finally found the courage to create a band of my own, focused entirely on my personal collection of songs that had been rattling around in my brain ever since my teenage years. Over the course of 5 years I experimented with various lineups with the help of many close acquaintances. The culmination of which became a personal milestone band for me called Tebo & the Bare Essentials.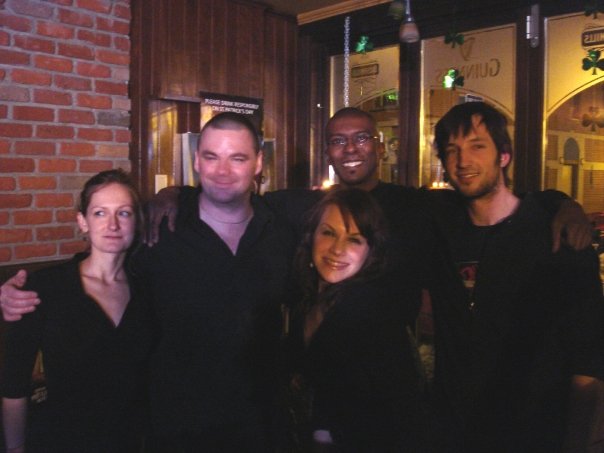 Today, as a proud father of two amazing girls, and a full time entrepreneur gigging every week, I'm inspired every day to leave a musical legacy of my own for them to be proud of. The story is not over, not by a long shot, we're just getting started!