SINGLES FROM MY
24-SONG ORIGINALS PROJECT
2AM – Before We Go
4AM – Silent Running
6AM – Mourning
I'm currently working on a 24-song originals project, with each song representing a specific hour on the 24-hour clock. This crazy musical journey runs the whole gamut of emotions from drunken revelry, to moody introspection, with plenty of chaotic moments thrown in for good measure.
All 24 songs will eventually be released as part of a massive final album experience, but in the meantime you can hear each of the individual singles above as they become available.
SHOWS
As a proudly Canadian songwriter and performer I've had the great fortune of playing music all over the province of Quebec in a variety of cover bands and originals groups; so many incredible memories with even more yet to come.
LIVE STREAMS
Join me from the comfort of your home Tuesdays & Thursdays on Twitch
ON STAGE
Below you'll find the various musical projects I am currently involved in, look forward to hanging out with you in person some time soon!
TEBO SOLO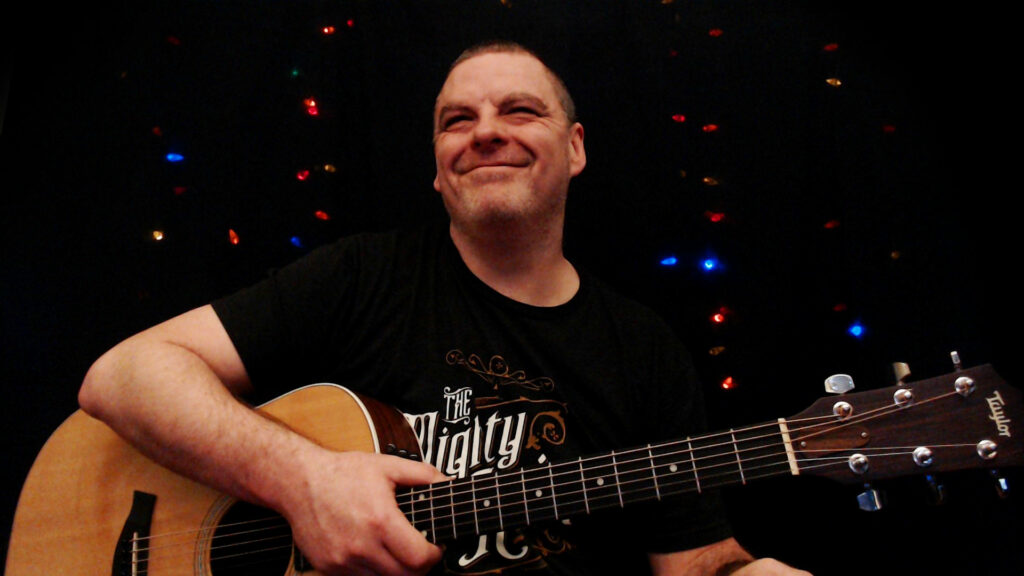 Singing & playing acoustic covers and originals every week at your local pub or coffee house, join me for chill sounds with mellow vibes to ease your weary mind, visit my Shows Page to find out when I'm performing at a venue near you.
VOX CAFÉ DUO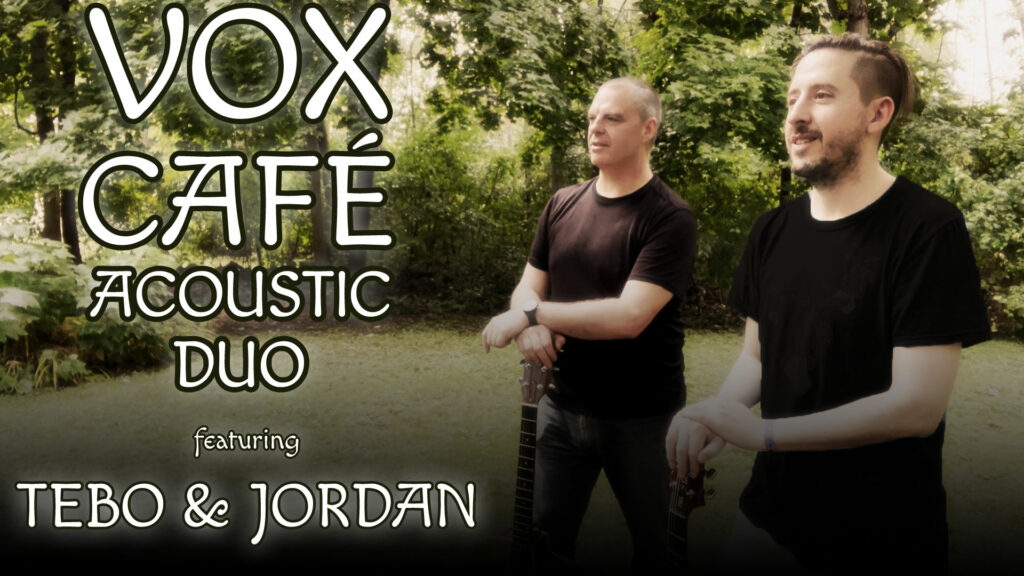 This power duo sees Tebo performing acoustic coffee-house style covers & originals with guitarist extraordinaire Jordan Lazare, bringing the finest rock classics and eclectic favourites to local venues and private get-togethers. The finest musical interpretations of familiar tunes, chill interaction with patrons and guests, and the most memorable moments for your next special event. Visit the Shows Page to find out when we're performing at a venue near you.
TEBO & THE VISIONARIES
A new pilot project currently under development will see Tebo teaming up with an inspired group of talented musicians to bring you one of the most unprecedented musical shows you have ever seen. Follow me on your favourite social media platform to discover all the crazy details as The Visionaries tale unfolds.